About us
We are a producer of high-quality hybrid gloves EVAcare+. We have years of experience in the field of production guarantee the high quality of our products. On the market they are many companies that manufacture gloves, but what makes us different? We located our production in Poland and we own a modern machine park with a capacity of 1,500,000 packs of hybrid gloves, and we have an individual approach to each client it will always allow you to work out profitable cooperation, no matter if you are a wholesale or retail recipient.
Reach us if you are interested in cooperation!
Contact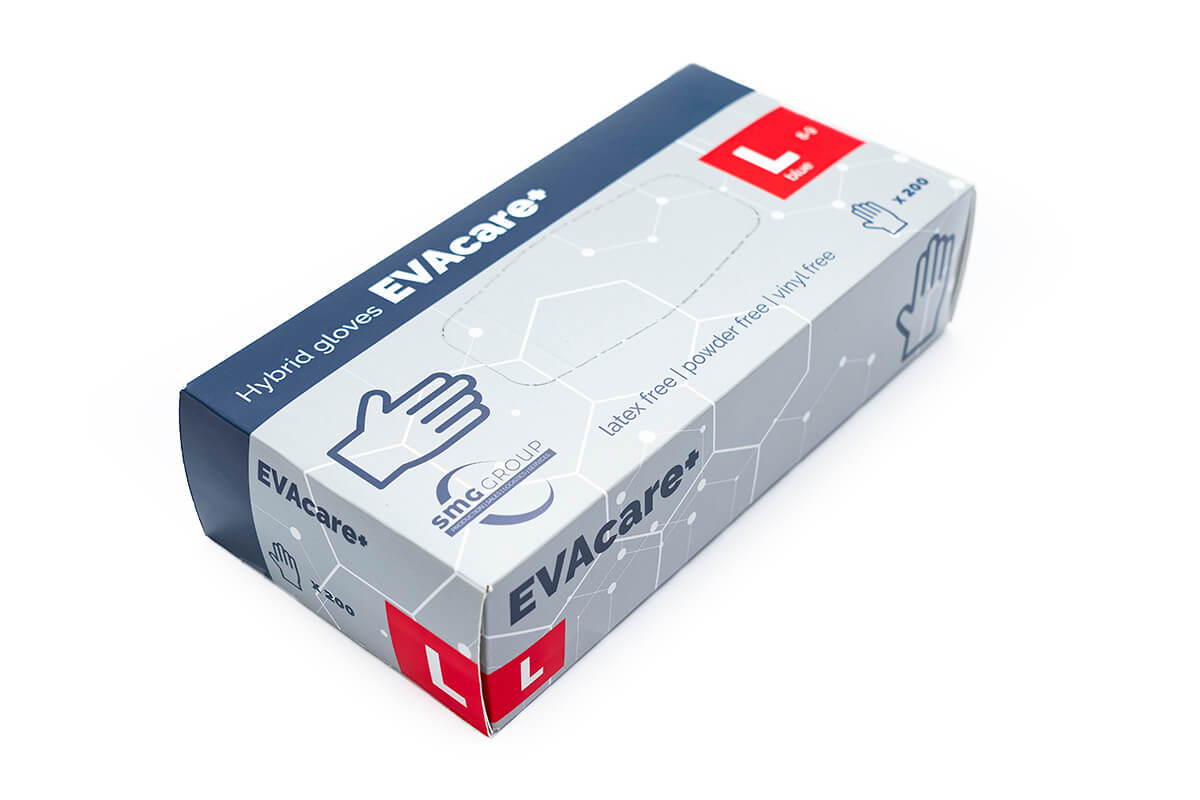 Offer
Disposable hybrid gloves
We offer hybrid gloves that are a great alternative to rubber gloves. They are made of high-quality polyethylene, which allows us to obtain excellent quality at a reasonable price.
Disposable HDPE foil gloves can be used as hand protection in a store, clusters of people while performing minimally invasive work at home, work, or garden. They protect the skin of hands against dirt and the penetration of bacteria and viruses.
Sizes: Universal, can be produced in sizes S, M, L, XL
Packing: 100 pcs / unit packaging
100 packages / collective carton
We also provide the ability to personalize cartons and packaging